Essential Wedding Accessories for Brides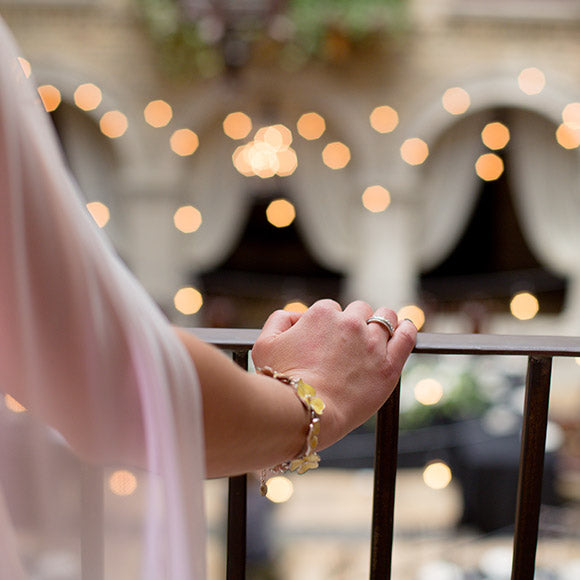 Read more about

Wedding Hair Accessories: From headbands to hairpins to tiaras, there are many options to add some sparkle and glamour to your hairstyle. Hair accessories can complement the theme of your wedding or reflect your personal style.

Wedding Jewelry: Your wedding day is the perfect occasion to wear some special pieces of jewelry, such as earrings, necklaces, or bracelets. Whether you prefer classic or modern styles, your jewelry can add a finishing touch to your bridal look.

Gloves: Gloves can add a touch of elegance and sophistication to your bridal look. From delicate lace to satin, there are many options to choose from to match your dress and personal style.

Garters: A garter is a traditional wedding accessory that has been around for centuries. It is usually worn around the thigh and is often embellished with lace, pearls, or other decorative elements.

Wedding Veil: A wedding veil is a classic accessory that adds a touch of romance and tradition to your wedding look. Veils come in various lengths, styles, and fabrics, and can be customized to match your dress and personal style.

By choosing the right accessories, you can create a wedding day look that reflects your personal style and enhances your natural beauty. Don't be afraid to experiment and have fun with your bridal accessories!